Friday, November 14, 2008
McCain vs Obama 2008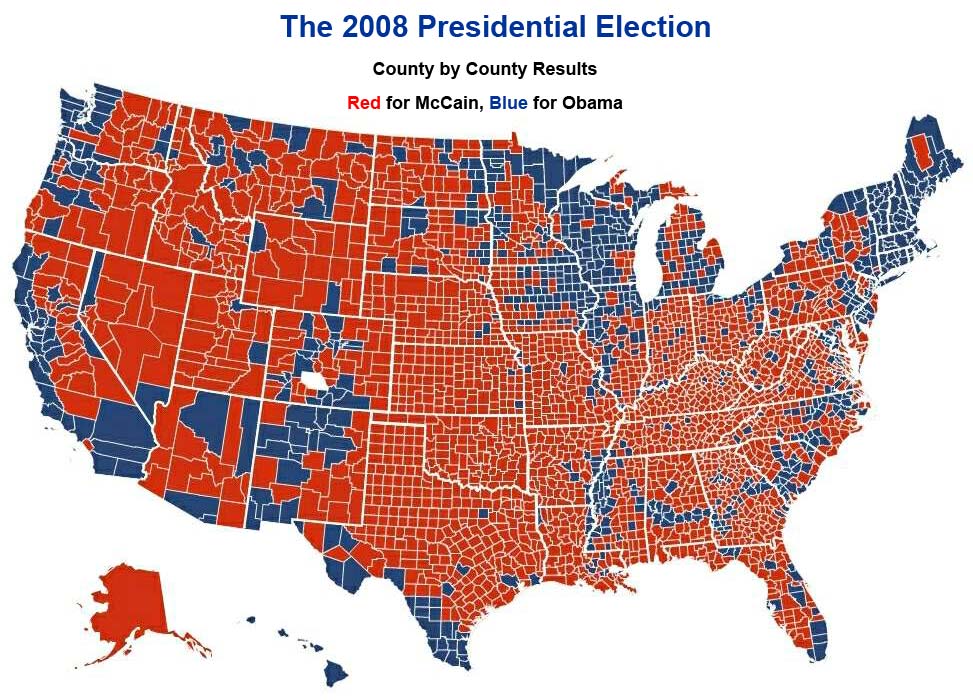 I'd say we have a fighting chance to take some power back in 2010.
Viva la Revolucion!
posted by El Capitan at 2:34 PM

---
3 Comments:
Lt Col Patrick said...
I'm right there with you El Capitan. Lets take back our country and make Ronald Reagan proud.

Thanks for the opportunity to touch on politics a little.

Cheers.

All the best,

Patrick
5:10 PM
RWA said...
Absolutely, el capitan.

As Lt Col Patrick mentioned, the last time the Democrats had this much "control," the country got Ronald Reagan four years later.
6:53 PM
If some of those "city folk" would move to the small towns, we'd have a much better chance... But then, who in the small towns would want those "city folk" looking down their noses right in the backyard? ;-) I don't pretend to know the answers, but I pray that sanity will prevail.
1:35 PM